SERVICES
Reliable and 24/7 Available Apostille and Attestation Service in India
Certificat Apostille
Apostille is a process in which various seals are placed on the document. Such documents range from degrees, transcripts, powers of attorney and other legal papers. If thecountry where you intend to use your documents is a member of the Hague Convention, you need an Apostille. Don't know if you need an apostille? It's easy to find out. Just Contact us and EAS will walk you through it.
Embassy Attestation
We provide certificate attestation services for Oman, Kuwait, Qatar, Bahrain, Saudi Arabia (KSA), China, Egypt, Argentina, Iraq, Vietnam, Brazil, Mexico and United Arab Emirates (UAE) from respective Embassy and Consulate for all kind of certificate/documents attestation requirements like business visit visa, employment visa or family visit visa or family resident visa, Driving License, etc…….
Document Legalization
In case of personal documents, Home Department/GAD are the designated authorities. In case of educational certificates/documents, State Governments have now opened RAC at various States from where the document should first be attested. Documents attested by these authorities then need to be presented to MEA for attestation prior to Embassy/Consulate Authentication.
Language Translation
EASSPL is the One stop destination for all foreign language translation. Arabic Spanish French German Hindi Russian Danish Finnish Polish Thai Uzbek Hungarian Portuguese Swedish Tibetan Vietnamese Chinese Dutch Indonesia Kazakh Turkish Greek Italian Romania Ukrainian Czech Japanese Korean Urdu
About
EASSPL is a Non Government and Private Agency
Professional Specializes Reliable Attestation Service India
EASSPL Providing Degree Birth Marriage PCC Affidavit Diploma Educational Commercial Exports certificate/documents apostille attestation legalization in Mumbai Pune Ahmedabad Surat Bangalore Kolkata Chennai Hyderabad Vadodara Delhi Goa Rajkot Bhopal Patna Jaipur Indore Anand Vapi Jamnagar Mysore Kochi Nagpur Mangalore Visakhapatnam Vijayawada Coimbatore Gurgaon Madurai Noida Ghaziabad Chandigarh Bhubaneswar Ranchi Bharuch Gandhinagar Junagadh Mehsana Nadiad Valsad Hubli Belgaum Salem Vellore Warangal Tirupati Secunderabad Ujjain Kakinada Guntur Siliguri Howrah Jabalpur Gwalior Ratlam Rewa Vidisha Guna Satna Betul Agra Allahabad Bareilly Gorakhpur Jhansi Kanpur Lucknow Meerut Varanasi Nashik Aurangabad Kolhapur Thane Jalgaon Satara Sangli Dhule Nanded Wardha Akola Yavatmal Amravati Ahmednagar Latur Karad Ratnagiri Gandhidham Porbandar Daman Ankleshwar Veraval Bardoli Silvassa Bilimora Himatnagar Godhra Jetpur Bhuj
Our SKILL @ Attestation

All Kind of documents

OUR SKILL @ APOSTILLE

All kind of documents

OUR SKILL @ Legalization

All Kind of documents

OUR SKILL @ Translation

All kind of documents
OUR TEAM
We are a top class enterprise managed by talented professionals.
Our Customers are our valuable asset. We believe in fair play and our Mission is to achieve Excellence in Service. Our Mission is to grow extensively without compromising in quality. We will continue to operate in all categories catering to different segment in the market.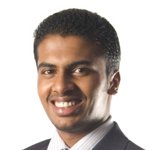 Be the leader in the Attestation Services Industry by consistently delighting candidates through unbiased, innovative and customized value-added services. We assist and provide superior services according to our customer's requirement like economical prices, timely delivery and safety handling of documents. Customer satisfaction is our Motto.
TONYA GARCIA
Account Manager
EASSPL is committed to provide Attestation services of International standards with a human touch, at optimum quality and to bring in continuous improvement in line with evolving candidate needs. This we will achieve by a holistic approach and the integrated team work of constantly learning and committed professionals, interfaced with state-of-art-technology
Nand Gopal
Business Development
Excellent Apostille and Study Services Pvt Ltd is your ultimate guide for Attestation for Job overseas. Our only aim is to assist our candidate to conviniently accomplish their goal of getting job in abroad.
Testimonials
Feedback from Customer
Get in touch
Recommend, First send enquirer by email so you will get complete information by email